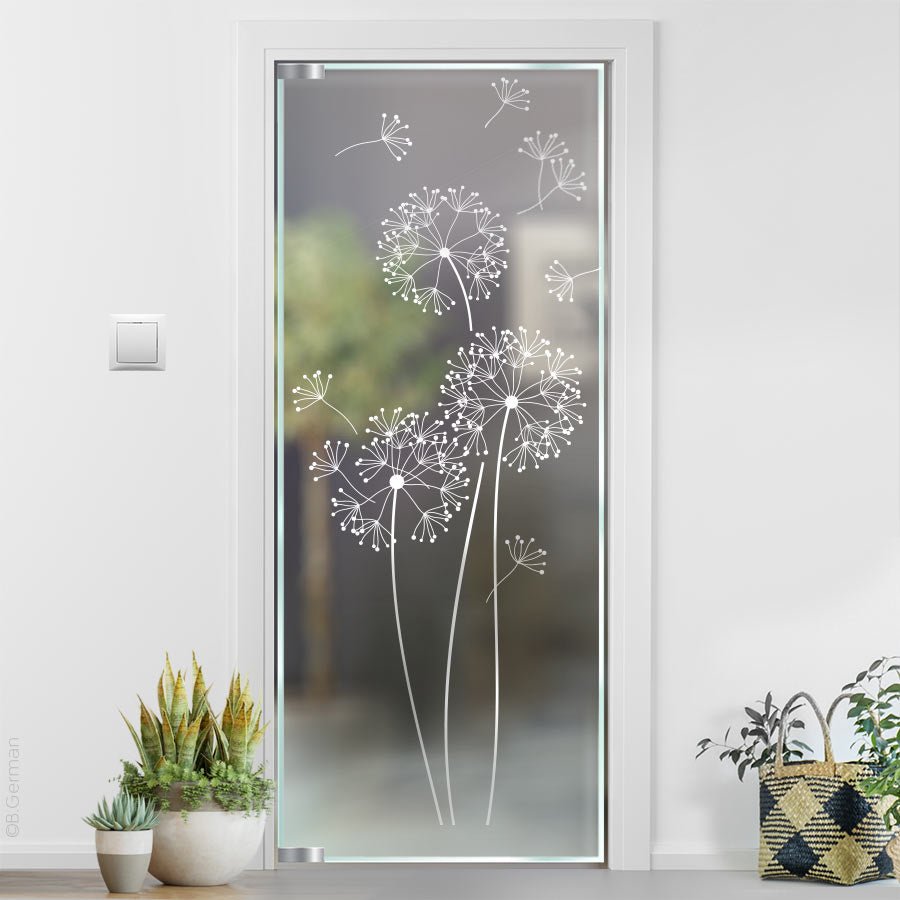 Grass door film window film glass decor glass door sticker sandblast look G417
Exclusive design by Grafolex!
GRASS
Glass tattoo glass decor glass door sticker
sandblasted look
For a decorative design of shop windows, mirror surfaces and glass doors.
This film can also be used on other transparent materials such as acrylic and polycarbonate.
• A frosted effect or the appearance of etched, cut or sandblasted glass.
• Self-adhesive, opaque and translucent.
• Transparencies are contour cut without background and supplied on a clear transfer sheet for easy application.
• You can freely position the butterflies according to your wishes.
• Our stickers are not in stock and are made immediately after receipt of payment.
SCOPE OF DELIVERY:
a sticker according to the item description,
a gluing instruction,
a sample tattoo for test application,
a squeegee (gluing aid).
PROCESSING NOTICE
Developed for glass surfaces where a frosted effect or the impression of etched, ground or sandblasted glass is to be achieved, in particular for the decorative design of shop windows, mirrored surfaces and glass doors.
The surface to be glued must be free of dust, grease or other contaminants that could impair the adhesive strength of the material.
Substrates containing silicone, which also include wax particles, sealants such as nanoparticles or similar, can impair the adhesive effect of the film. In order to rule this out, please use the enclosed sample tape beforehand, which you will receive free of charge with every order.
VIDEO INSTRUCTIONS:
https://youtu.be/jU3hkD_KuBY