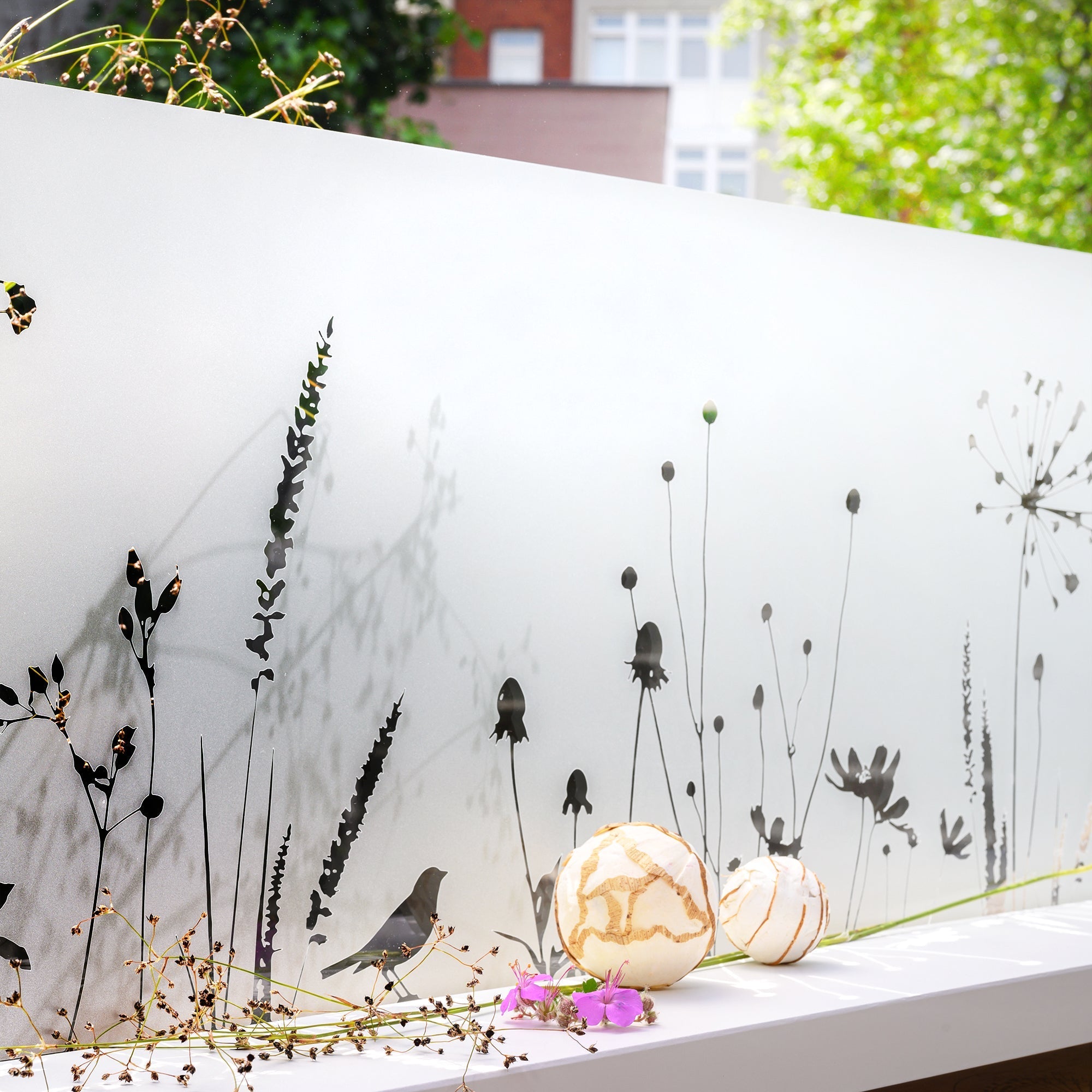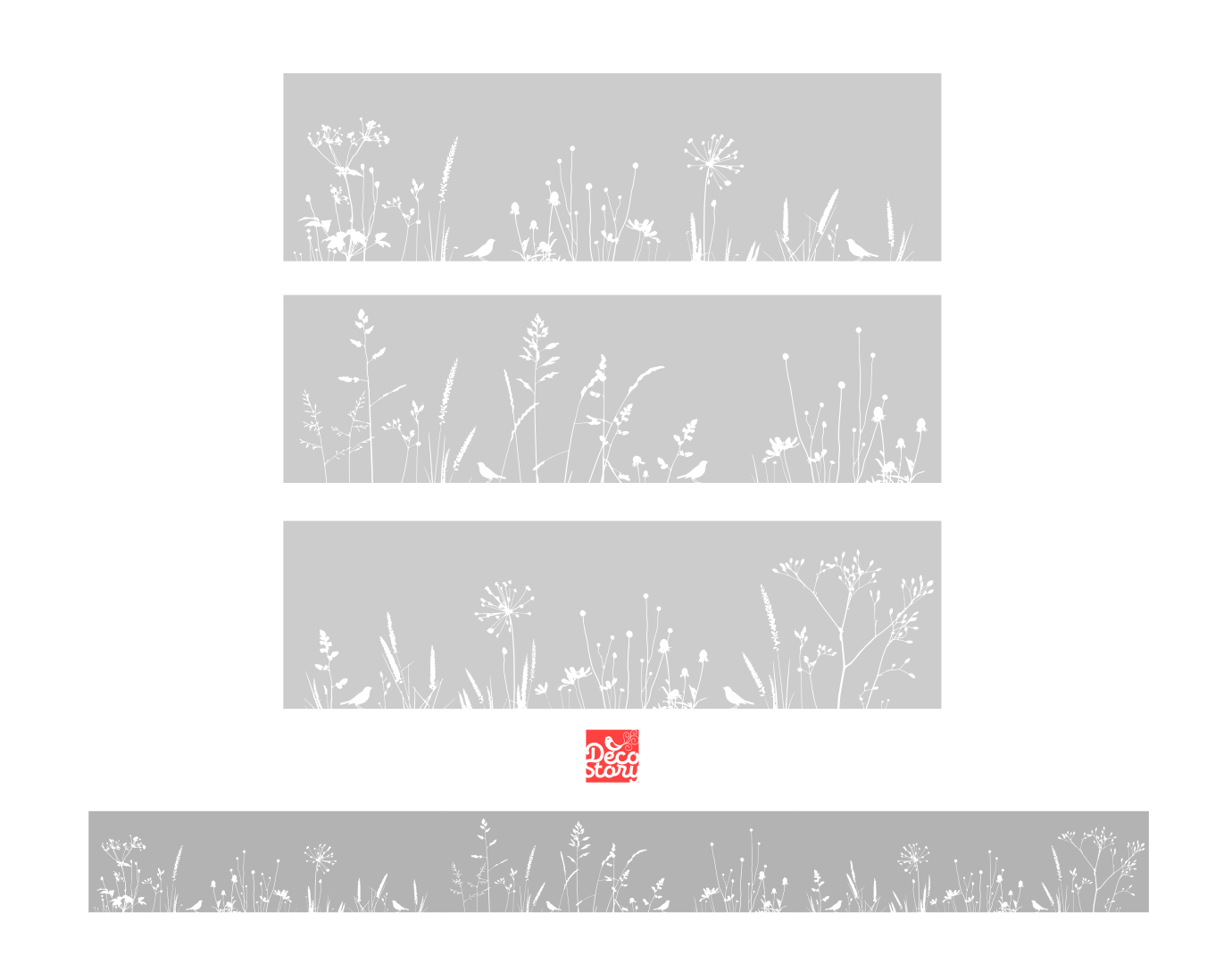 Fensterfolie Wildblumen und Gräser G425
DESCRIPTION:
For glass privacy protection or a decorative design of windows, shop windows, mirror surfaces and glass doors. This film can also be used on other transparent materials such as acrylic and polycarbonate.
• A frosted effect or the appearance of etched, cut or sandblasted glass.
• Self-adhesive, opaque and translucent.
• Transparencies are contour cut without background and supplied on a clear transfer sheet for easy application.
• Our stickers are not in stock and are made immediately after receipt of payment.
If there is no suitable size, please contact us.
SCOPE OF DELIVERY:

a sticker according to the item description,
a gluing instruction,
a sample film for test bonding,
a squeegee (gluing aid).


VIDEO INSTRUCTIONS:

German:
https://youtu.be/jU3hkD_KuBY

English:
https://youtu.be/-P9uga3mX4w